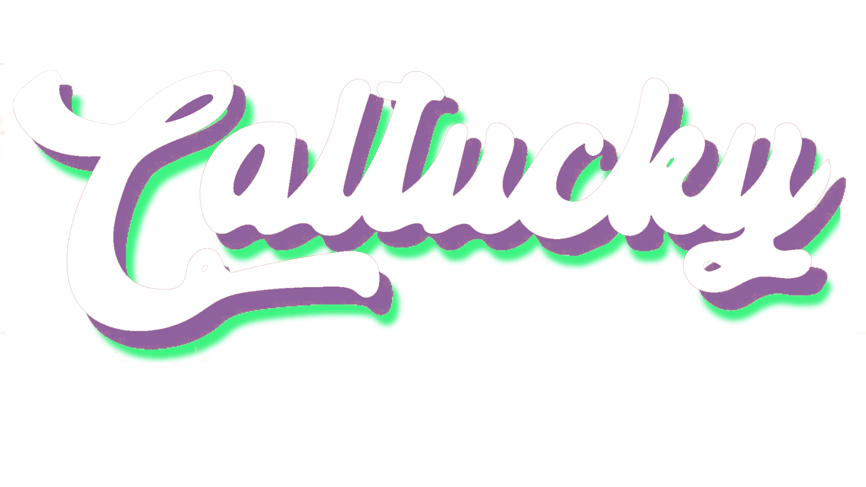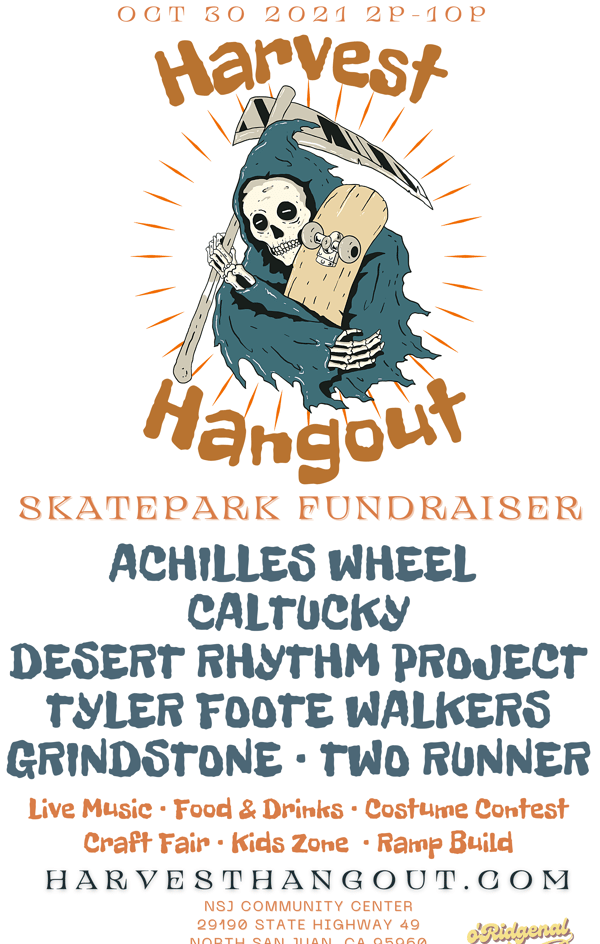 Harvest Hangout is a charity fundraiser event for the North San Juan Community Center. The funds will be used to restore the existing recreational area as well as installation of a few skate props for the many skateboarders currently using the space. The event will feature live music, a local craft fair, kids zone, costume contest, and food, drink, and alcoholic beverages.

ACHILLES WHEEL (4 piece): A LOCAL FAVORITE! AW is a high energy JAM band blending rock n' roll, soul and the blues, country and Americana along with every other genre and great song writing to bring people to their feet dancing and smiling every time they grace the stage.
CALTUCKY: Good ol' get down jamgrass band that takes traditional bluegrass standards and their own originals and fuse them together into an amazing and original performance . TYLER FOOTER WALKERS: True Blues and rock n' roll that'll get you in the groove with rippin' licks, heavy harmonica and raw vocals from some real deal musicians. GRINDSTONE: Paying homage to classic rock, heavy metal and the grunge rock movements of the 90s, Grindstone performs their originals with upbeat energy and soul. DESERT RYTHM PROJECT: Dynamic duo from down south bringing any jam imaginable from funk to fusion or rock to reggae, they play it all with soul and skill keeping the beat alive.
TWO RUNNER: One not to miss, these two local girls harmonize like song birds and accompany each other beautifully on banjo and fiddle to channel something intuitive and fresh.
LOOPY RIDGE KID: Solo looping performance by North San Juan's own Bri Giesel who plays any and all instruments and genres under the sun!
GRAN MORENO: Heavy hitting duo/trio from Mexico City bringing classic rock and metal vibes with serious shredding and tight jams.
ERIN'S JAMS: Our favorite volunteer firefighter lights up the stage with her unique pickin' and singin'!
Tickets are $30 at the gate. No online presale tickets.
Credit Cards will be accepted.
There will be a costume contest which will be judged during intermission between the last two band's sets. The crowd will judge the contestants by cheering for their favorite costume.
To sign up to vend or volunteer visit harvesthangout.com and go to the respective pages to use the sign up form. There are many volunteer positions available. Vendors will receive a 10' x 10' space along the main stage field.
For more information please visit our website at harvesthangout.com or send me an email, Hope at hope@oridgenalnsj.com.